The other day I was talking with a friend about my summer plans. As we were talking about July….. my face apparently lit up and my voice got all excited and happy when I mentioned CiscoLive.
"What exactly is CiscoLive?" she asked.
I answered, "CiscoLive is my absolute favorite work week of the entire year. Has been since my first one back in 2006."
"What do you like so much about it?" she asked.  ……
My answer to her?  🙂
"It's like a week long Summer Camp for Geeks"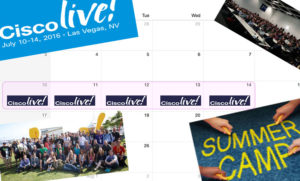 Why I Love Cisco Live US
Learning & Sharing Knowledge

Breakouts, Technical Seminars, and Labs
Meet the Expert
Lunch and Learn (Formerly Table Topics)

Social Media Fun
---
Learning & Sharing Knowledge
Learning… learning… learning ….. learning.   I just love learning!  For me… learning from others and passing that on is one of my passions in life.
And WOW is there knowledge to learn at CiscoLive!
Of course, I have never been to a CiscoLive as a non Cisco employee.  Nor have I ever gone and not been a speaker.  So, for me, CiscoLive has always involved me prioritizing technical knowledge sharing/teaching with CiscoLive attendees.  Be it in the form of an official session or via a Meet the Expert (MTE) or Lunch and Learn (formerly table topics).
So while I can't tell you what I have done at CiscoLive as just a "regular attendee" …since I've never been one…  I can tell you what I know I would do from my experience at other conferences I've gone to.
And that is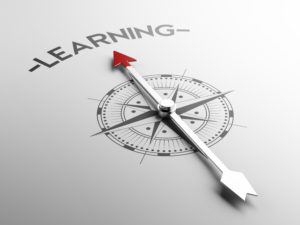 PRIORITIZE LEARNING!  I would be a major sponge and absorb just everything I could take in. Yes… Yes… that can make it an exhausting week.  Yes… I'm saying I would prioritize it over partying… prioritize it over the drinking… prioritize it over the gambling.  Like many things in life….. you get out of it what you put into it.
You can tell yourself you will watch the Video on Demand later.  But there is, for me, something about being right in the room.  Being right there and completely focused on the session.  Eh… maybe it is my A.D.D.  🙂   I just don't seem to be able to "immerse" myself as well into a video on demand as I can with a live speaker, a notepad, and a pen.  🙂    Or I guess the 2016 equivalent of live speaker, iPad pro, Noteabilty app, and a iPad Pro pencil.
There are something like 1,000 sessions at CiscoLive.  My suggestion?
"Begin with the end in mind" – what are your goals?  Your goals for work and the job you have now… and also your personal goals.  What I mean by that is that there are a lot of very cool things in IT nowadays —  IoT/IoE… DevNet… SDN… Security… (oh how the list goes on and on….)  CiscoLive is an opportunity to expose yourself a little to these varying areas that just might trigger some deep spark in you.  Or at the very least help you "see" the "bigger IT" world and how it interconnects.
STEP #1: Create Your CLUS 2016 Priority List
Take your goals and translate them into a priority list.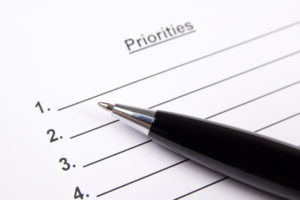 STEP #2: Time to Hit the Session Catalog
Come up with a list of key words or topics (e.g. IoT, Openstack, VXLAN, BGP… whatever)
Go into the scheduling system and find all the sessions that match theses keywords
Pretty please with sugar on top.  🙂  We do try to help you with what will be taught in this session so you can make the best choices based on what you are looking to learn.  An example of what I mean by this is one of my sessions "Techniques of a Network Detective".  It's an introductory session and the abstract also says in the very first sentence: "This session presents an Introductory look at basic methodologies and approaches involved with being a Network Detective trying to solve a network "who done it" as quickly as possible."  It is not uncommon that people show up based on the title only and have expectations of the session that are radically different than what the abstract describes. 🙂    We WANT you to attend the session that is the best fit for what you are trying to learn.   So I do suggest reading the abstract to get the best "R" (return) for the time "I" (investment) you are putting into attending the class.
Get your "priority" classes worked out first and officially sign up for them
STEP #3: Look at your CLUS 2016 priority list again.  I'm going to suggest that if I were you I would make sure I had room for two other awesome and nerdy goodness CLUS offerings – Meet the Expert (MTE) and Lunch and Learn (formerly Table Topics).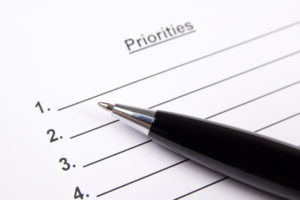 Meet the Expert meetings give you the opportunity to engage with a Cisco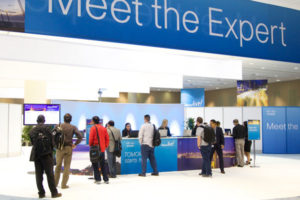 engineer or executive in a 1:1 conversation focused on your unique questions and challenges
http://www.ciscolive.com/us/activities/the-hub/#meet-the-expert
The Subject Matter Experts (SMEs) are right there at CiscoLive. MTE is them being right there… 1-on-1 with you for an hour. Free.  Yes… I said free so as I'm sure you can guess… these book out quickly.  Obviously.  I mean… come on…. One-on-One SME time for an hour for free?   Yea.. this would rank very high on my CLUS 2016 Priority list and I suggest you need to put it on yours also.
As I mentioned above… the SMEs are already at CiscoLive.  And ya know.. they do need to eat too.  Hence… Lunch and Learn.  I always like going to whatever Lunch and Learn table David Prall is at.  I can never learn enough from that man.
http://www.ciscolive.com/us/activities/overview/#lunch-learn
---
Social Media Fun
I went to Networkers/CiscoLive for years and years (…& years) oblivious to this whole side of Summer Camp for Geeks.  It really wasn't until 2014 when I met Amy Lewis (@commsninja) and Amy Arnold (@amyengineer) that I was introduced into this wild… crazy.. wonderfully fabulous group of geeks.  🙂
Why do I like them so much?  I guess cause I just feel "at home" with them.   Ever been to https://networkingnerd.net/?  How about http://www.fryguy.net/ or http://lostintransit.se/?  Well prior to 2014 CiscoLive US I was already familiar with all of those sites.  Then what?  🙂
Well then I met "Tom" (networkingnerd) and "Jeff" (fryguy)  and "Daniel" (lostintransit) and they were just…. well… they were just… "Tom".. "Jeff" .. and "Daniel".   Just IT geeks hanging out with other IT geeks.  "One among many"… "we are all in this together" kind of attitude and energy.  I dig energy like that!
During the week I like to just stop by between sessions… see who is there… hang out some and just "chill" in a place that feels very welcoming.  I like to recharge there.  🙂
There are 2 big "meet ups" that we do – Opening Tweetup and ClosingTweetup for the CiscoLive ending group pic.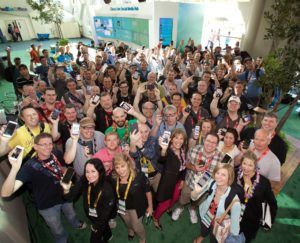 Opening TweetUp — Mark your calendars!
Date: Sunday, July 10th
Time:  Probably ~5-7pm (I will update this as we get closer)
Location: Social Media Central (which will be outside "The Hub" located in Bayside B)

Closing TweetUp

Date: Thursday, July 14th directly following the closing guest keynote.
Where: Meet at the Cisco Live 3D sign.  That's when we take our memorable photo of the tweeters at the 3D sign.
---
A Little More CiscoLive
CCIE Lounge
Packing
Attendee Blogs
See ya at Summer Camp!
CCIE Lounge

If you are a CCxE (CCIE or CCDE) or a CCAr – don't forget to go to the CCIE Lounge and get your gift and badge bling. Maybe even a tattoo if they are doing that again this year.
Have no idea what this year's gift is. The CCIE gift for CiscoLive US 2015 was that really cool hat I wore a lot last year.  But gotta say… that hat might be hard to beat!
PACKING:
Bob McCouch has his "CiscoLive – The Minimalist Packing List".  He has a great list there so I would definitely suggest reading it.
Me? That "minimalist packing" is so not me admittedly.  I definitely error on the side of over packing.  Couple things I will add
LasVegas is hot and dry.  Drink water!!  My first trip to Vegas in 2006 I got dehydrated. Suffice it to say it wasn't one of my "finer" CLUS memories.  Now? Now I drink water like a Fish when I'm in Vegas.  I also like to bring Camelbak Elixir tablets to add electrolytes to my water
Sneakers!  Bring the absolute most comfortable pair of shoes you own.  For me that is my Asic Gel-Cumulus. I cannot stress this enough.
Protein/Snack Bars – When I'm hungry I really can't think about anything else except for the fact that I'm hungry.  So I always have protein/snack bars with me.
More CiscoLive Attendee Blogs
My suggestions and my priorities aren't going to be the same as everyone else's… 'cause mine are colored by the things that jazz and excite me.
Fortunately CiscoLive has pulled together a bunch of CiscoLive Attendee Blogs that are out there.

"http://www.ciscolive.com/us/attend/attendee-info/attendee-blogs/"
Seeya at Summer Camp!!!!

If you see me in Vegas at Summer Camp – please feel free to come up and say hi.  After all…. we are "Summer Campmates"
🙂  Oh… and if you collect stickers and want one… ask me if I happen to have any NetworkingWithFish stickers on me.