When we left me at the end of  Fun in the Lab: Setting up 3 Phones – Part 1 Prep Work …. (1) I had cloned an already existing CUCM VM and (2) I was stuck on the CUCM Licensing portion.
Today's Mission

Today's Mission (should I choose to accept it) is to license my CUCM.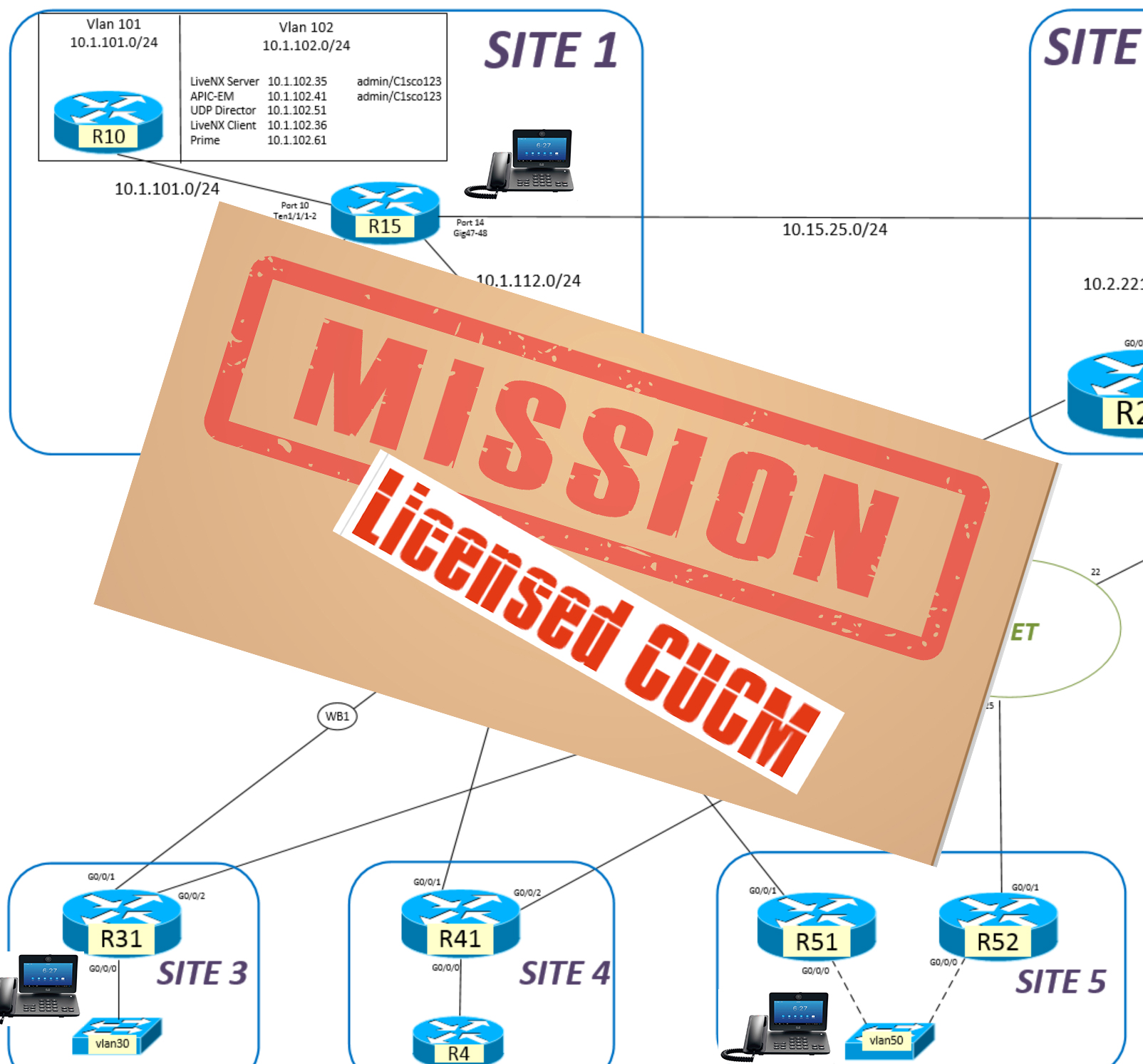 My mission will involve –
Learning how to get a license for a CUCM internally within Cisco for lab use
Cleaning up my CUCM VM since it was a cloned VM
I'm still hoping I will eventually come across some cookies.  Why?  Because all my UC friends keep telling me I should "check out the dark side (UC)" and that "they have cookies".  Just in case they are telling you this.  I need to let you know I have found NONE so far and I think they aren't telling the truth.
---
PLAY TIME!
The licensing error message that came up on the CUCM said 2 things

"Install sufficient licenses in the Cisco Prime License Manager for this system"
"If licenses for this system are not already being managed by a Cisco Prime License Manager server, the system must first be added to one."
Truth be told I didn't just https to the IP address of the CUCM VM and log right into the CUCM. Actually https://192.168.62.130 (IP address of the CUCM VM) brought me to the below screen first.   You can see from my little added emoji below how I felt when what i got was a bullet list of 3 choices of "Installed Applications".  Clicking the first one… I got prompted to log into the CUCM… from there I  then saw the licensed error message above.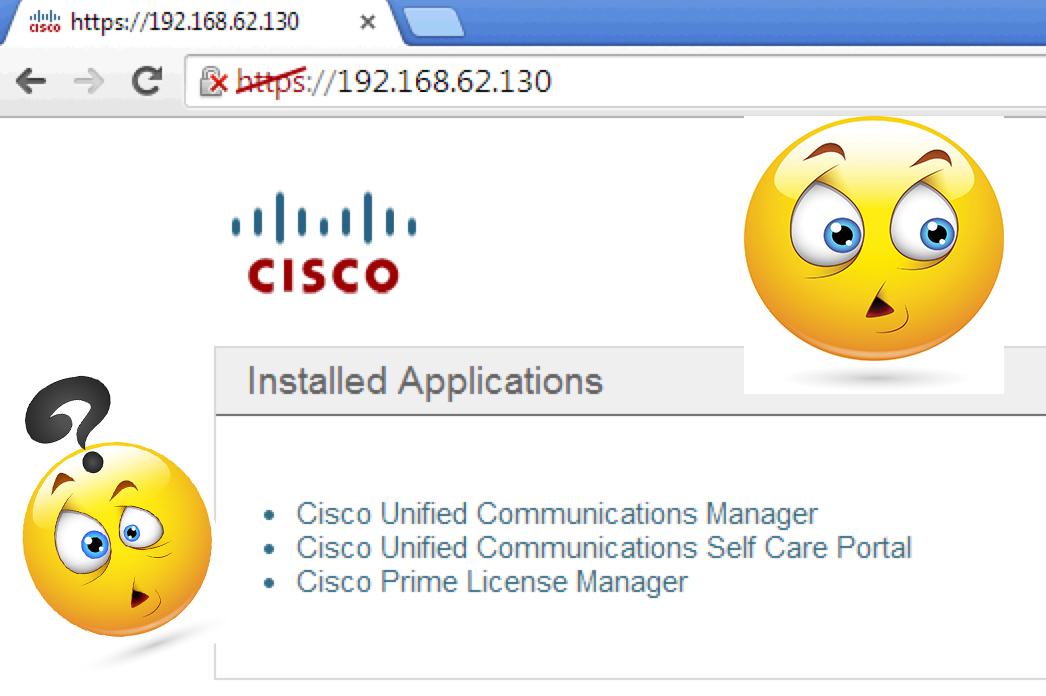 So time to get into the PLM.  HTTPS://192.168.62.130 and this time click Cisco Prime License Manager…. sign in… and….hmmmm… and….. okay well that was fun. Time for MISSION: Licensed CUCM to bring in an additional resource.
Jeremy Bresley (@JeremyBresley) DID after all reach out to me and offer to help me if I had any UC issues or Cisco internal licensing questions for the CUCM.
Time for a WebEx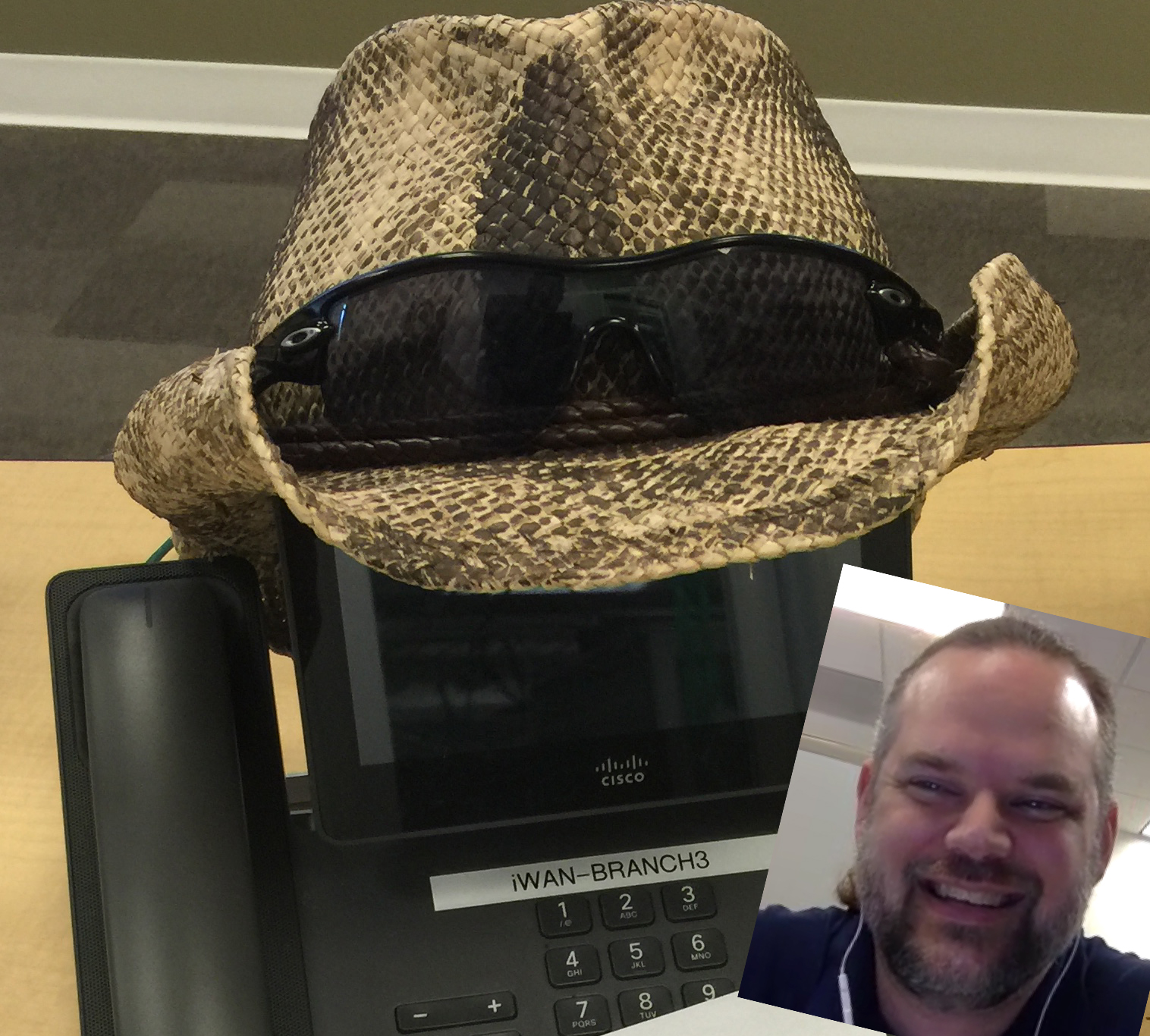 Apparently what we are going to do is
Add the CUCM to the PLM
Get the information from the PLM necessary to request a license for the CUCM
Get a license for the CUCM
Cleanup as we go cause my CUCM VM is a clone of a co-workers instance.
Add the CUCM to the PLM
Jeremy had me go to PLM… then to Product Instances as indicated below.

In my lab environment my CUCM and my PLM are co-existing in the same VM using the same IP.  Still they are 2 distinct applications in that VM.  So what we need to do is basically add the CUCM application into the PLM application.
Click Add
Fill in Details
Click "Test Connection"
Success
This means that the PLM can successfully get to the CUCM that I put in.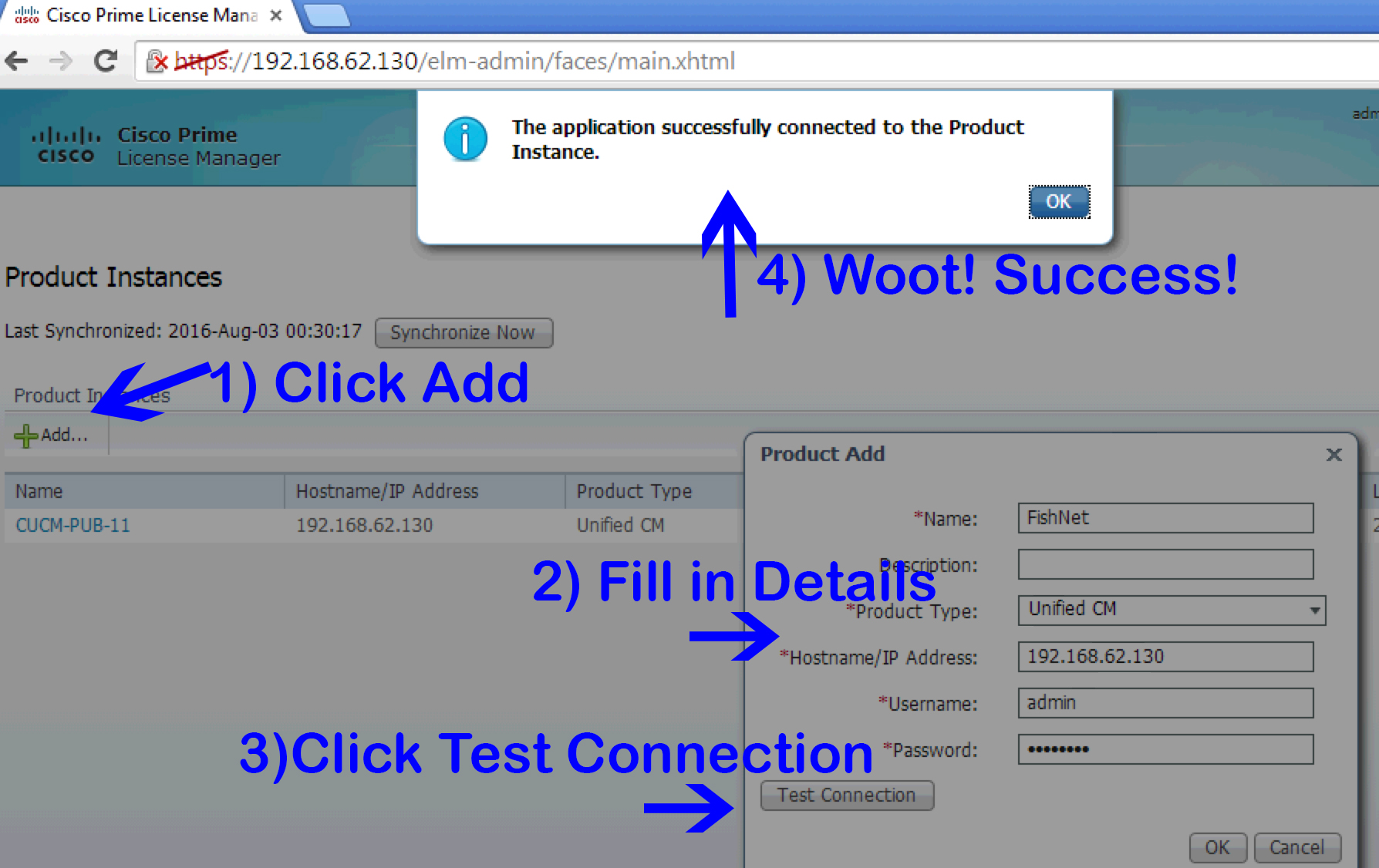 Okay… cool.
Next… instead of clicking the "Test Connection button let's click "OK" instead and actually add the CUCM to the PLM.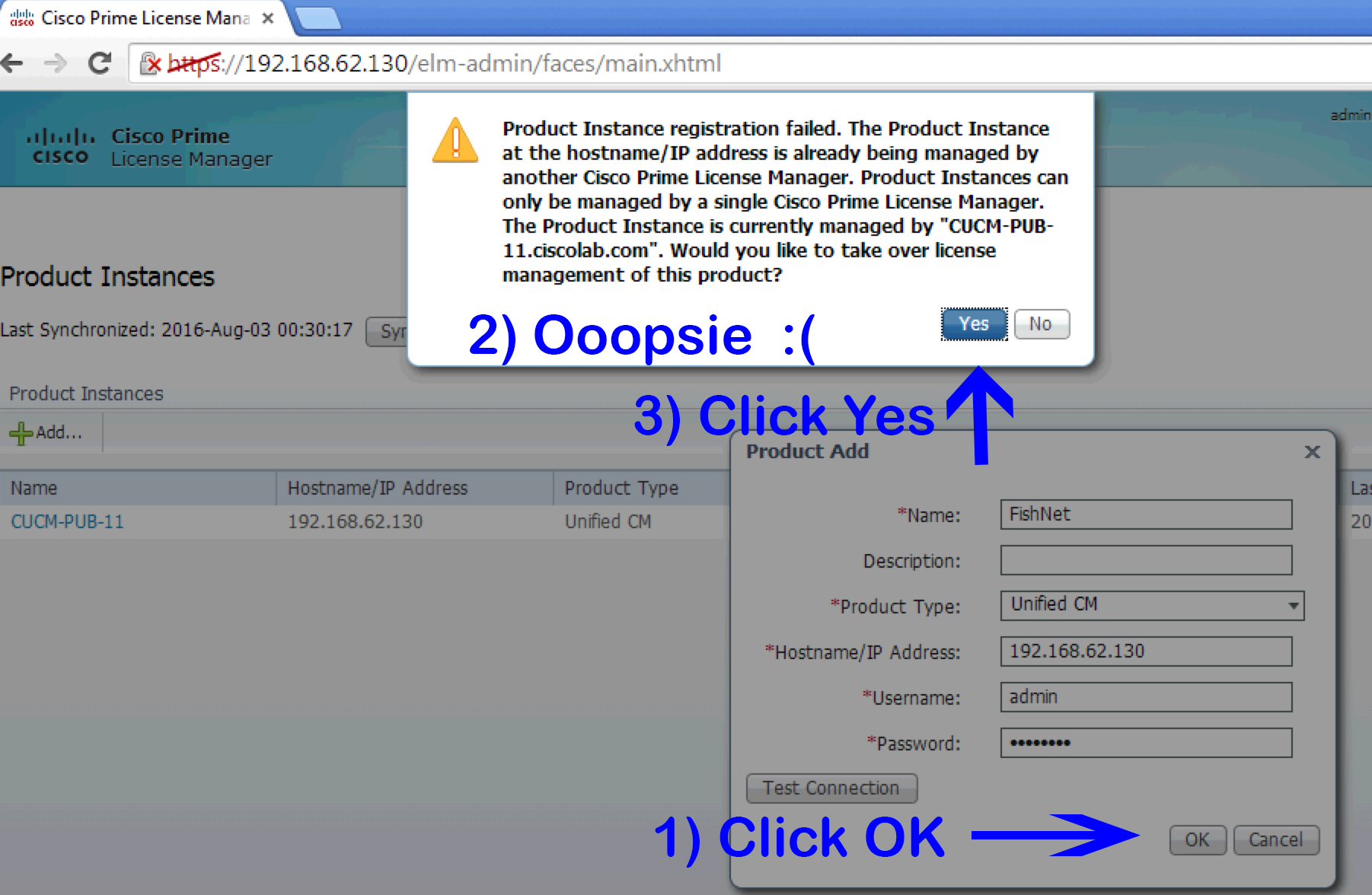 Well that didn't go so well did it?
This is going to be part of the "clean up" I was mentioning.  Why? Cause I cloned the VM. See off to the left above there already was a 192.168.62.130 with the name CUCM-PUB-11?
So let's just click "yes" to try to take over the license management of the CUCM.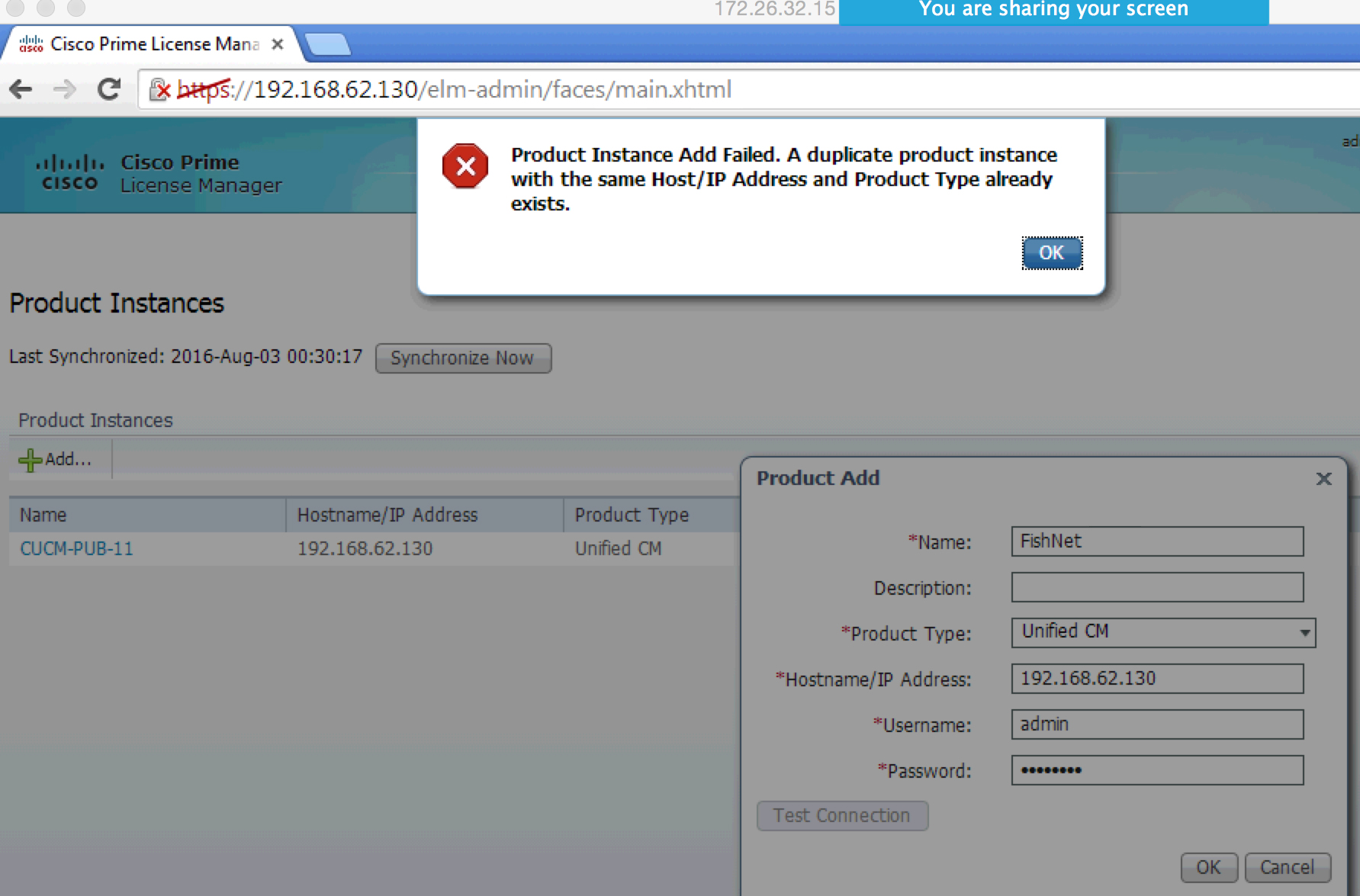 Yeah well that didn't work did it?  Okay… let's just really clean up and get rid of that CUCM-PUB-11 that was in there from the original VM.
Delete is over on the far right.  Forgot to get screen captures of it.  🙂  Now its already gone.  🙂  But at least I remembered when it was all gone and clean.  🙂

Okay.. so let's try to add the CUCM again to the PLM.  Same drill as before.
Click Add
Fill in Details
Click "OK"
This time you can see below it was successfully added.  Yes… yes… I see it too. "Demo License Expired" under Status.

Get the information from the PLM necessary to request a license for the CUCM
Okay… let's try to get that status change.  What's next Jeremy?
Apparently next step is to go to License -> Fulfillment.

Click Other Fulfillment Options drop down and select "Generate License Request"

Apparently now I copy all the funky Gobbledygook put it into a file on my Mac.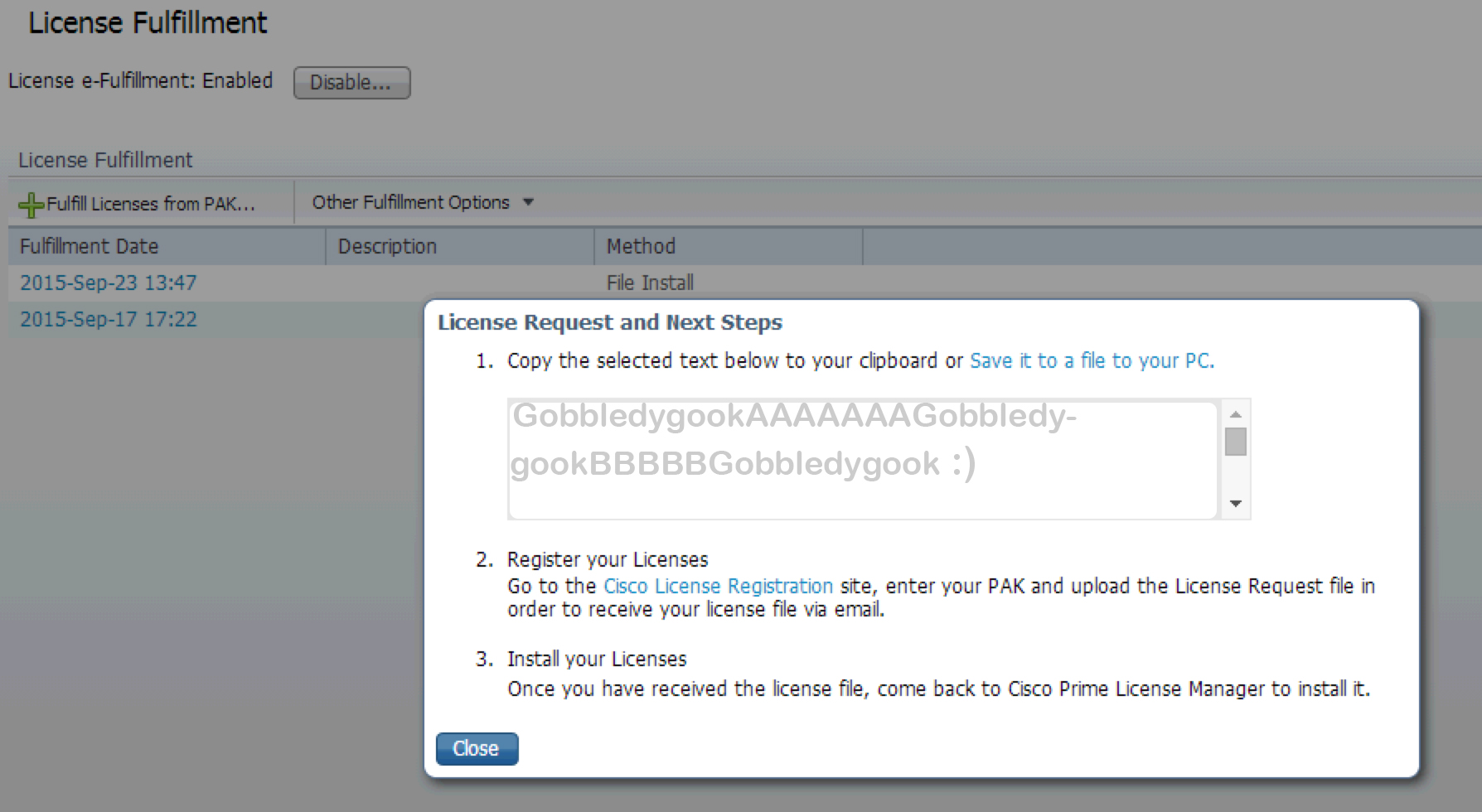 Get a license for the CUCM
My next step as a Cisco employee getting a license for internal lab use is going to be different than y'alls.  …. So we will skip the internal URL I go to… what all I click… what that fine print I cannot seem to read says. Oh… wait.. that is just a smudge on my laptop screen. Never mind.
Click click click…. paste.. click click click… add cisco email address.  Submit.
Add License to PLM for CUCM
Get the email with the zip file.  Unzip it.  Get a .bin file.  FTP (binary) it over to the PC that is browsing the PLM.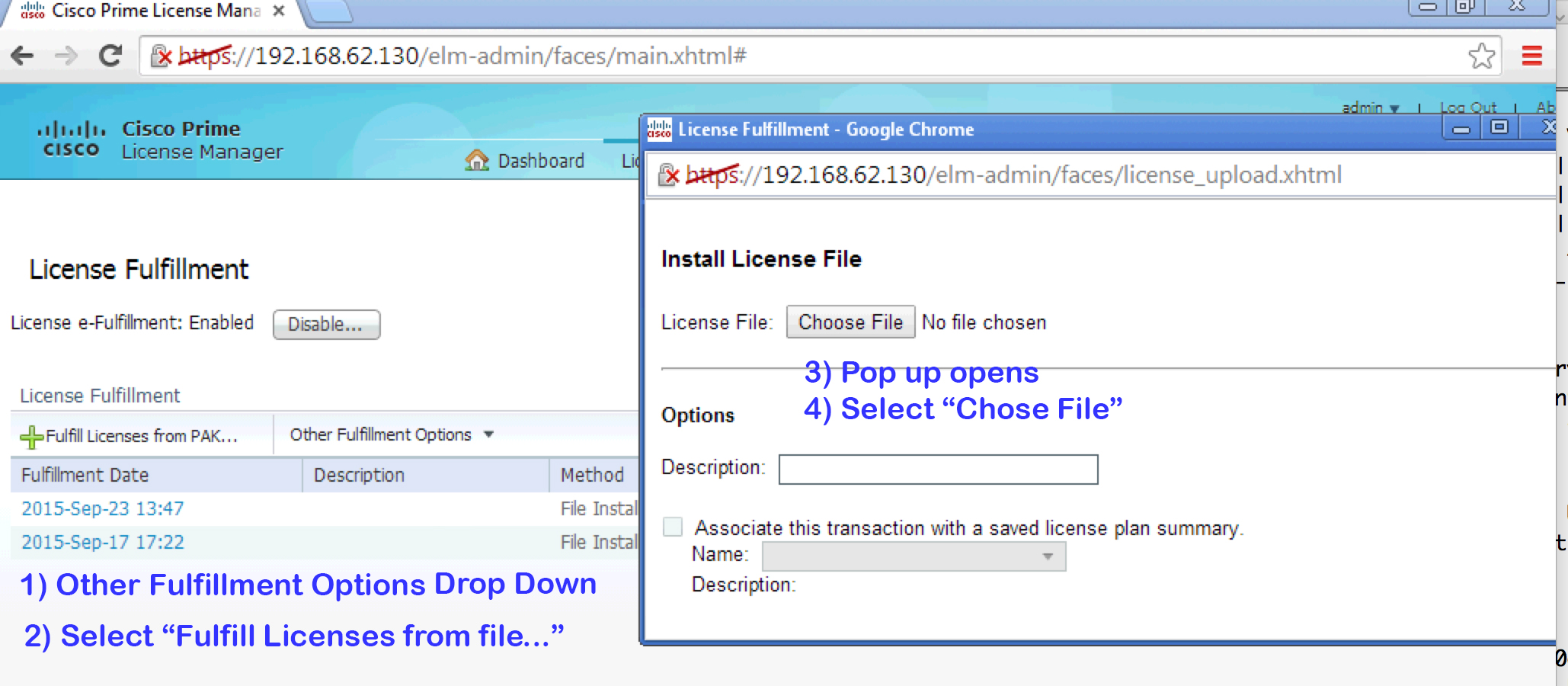 Woot!  Success!   License Fulfillment file successfully installed.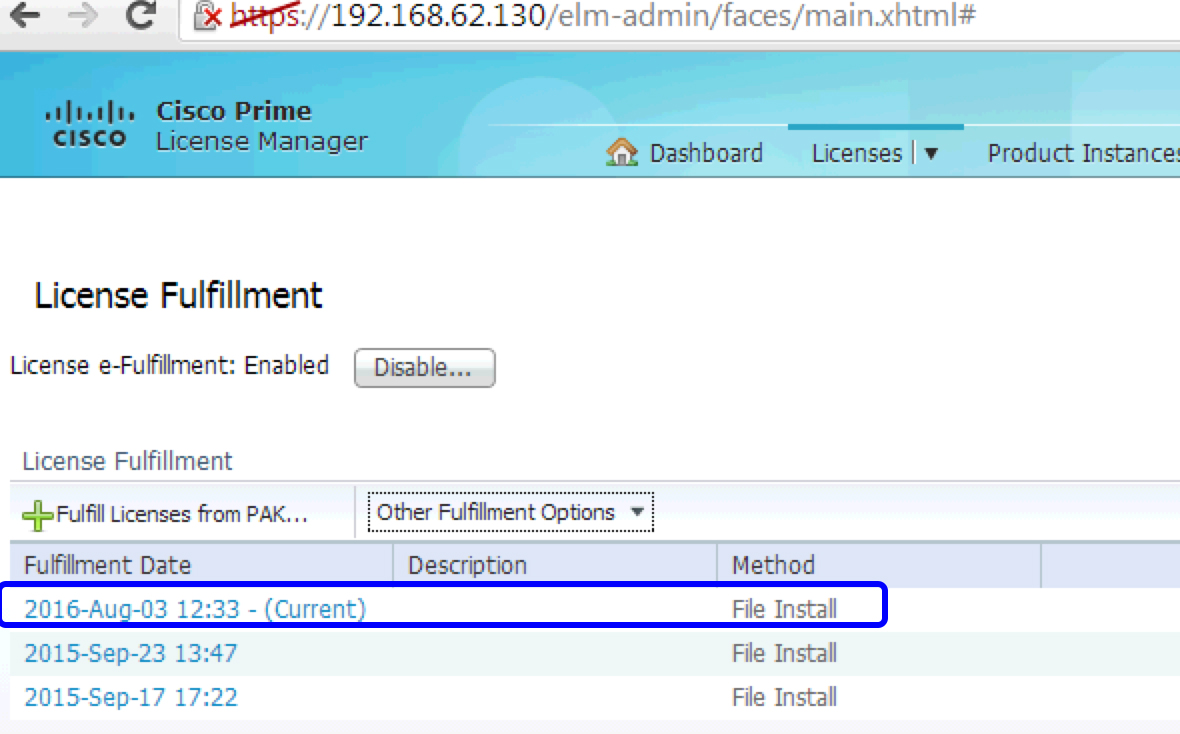 Let's go look at License Usage and see what it says now.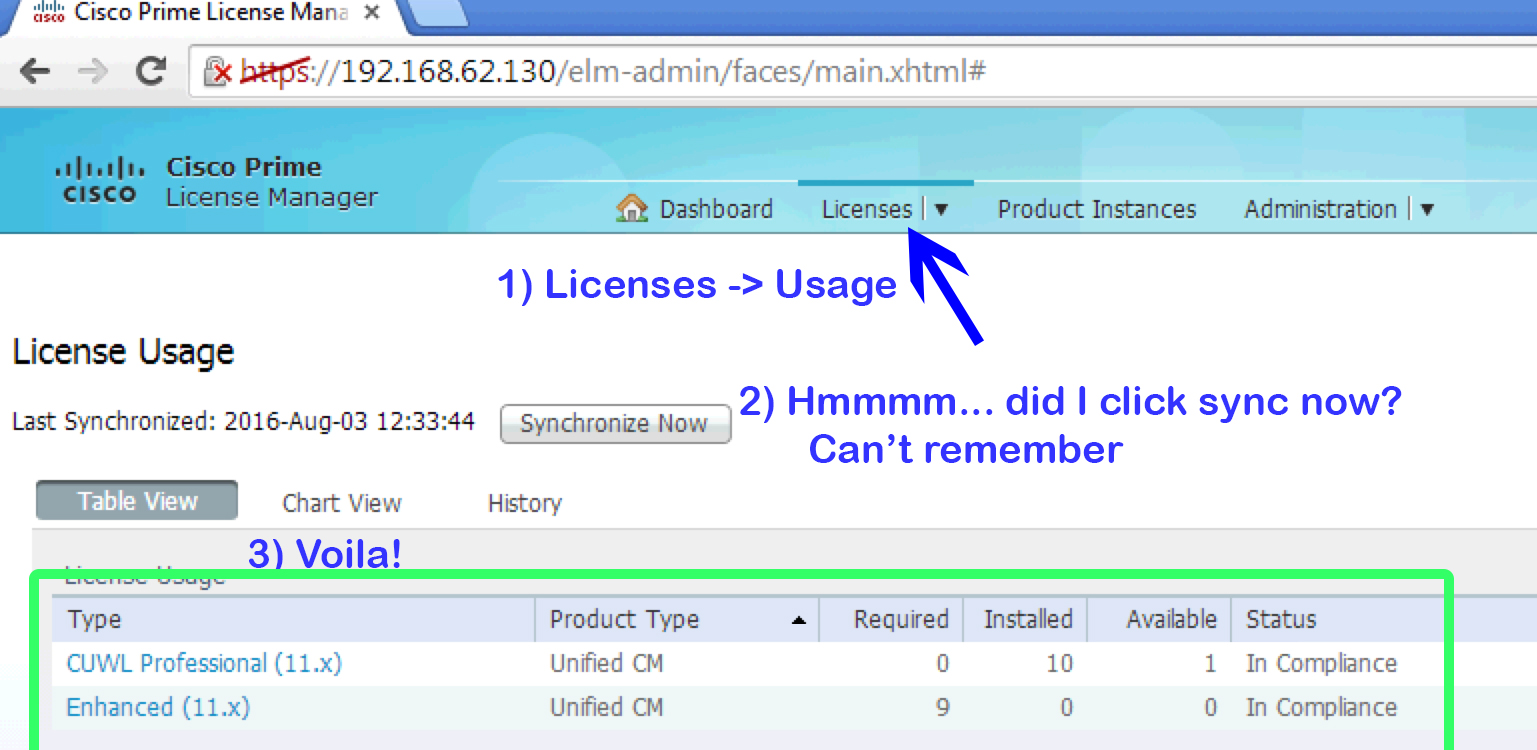 Hey…. wait a second there!  What does it mean I have installed 10 licenses and only have 1 available????  Ooooooo… right.  Hmmmm maybe the CUCM side of this cloned VM has devices in it.  Um…. lets go check
Additional Cleanup
Yup… log into CUCM… go to devices…. ooooooo and look Phone 1-9 of 9.  🙂  Let's delete 8 of them and keep 1 DX650 in there since that is the type of phone I'm bringing up.  Thinking I should leave that there so I can try to reverse engineer and figure this out somewhat so I don't bother Erik (@ucgod) too much.  🙂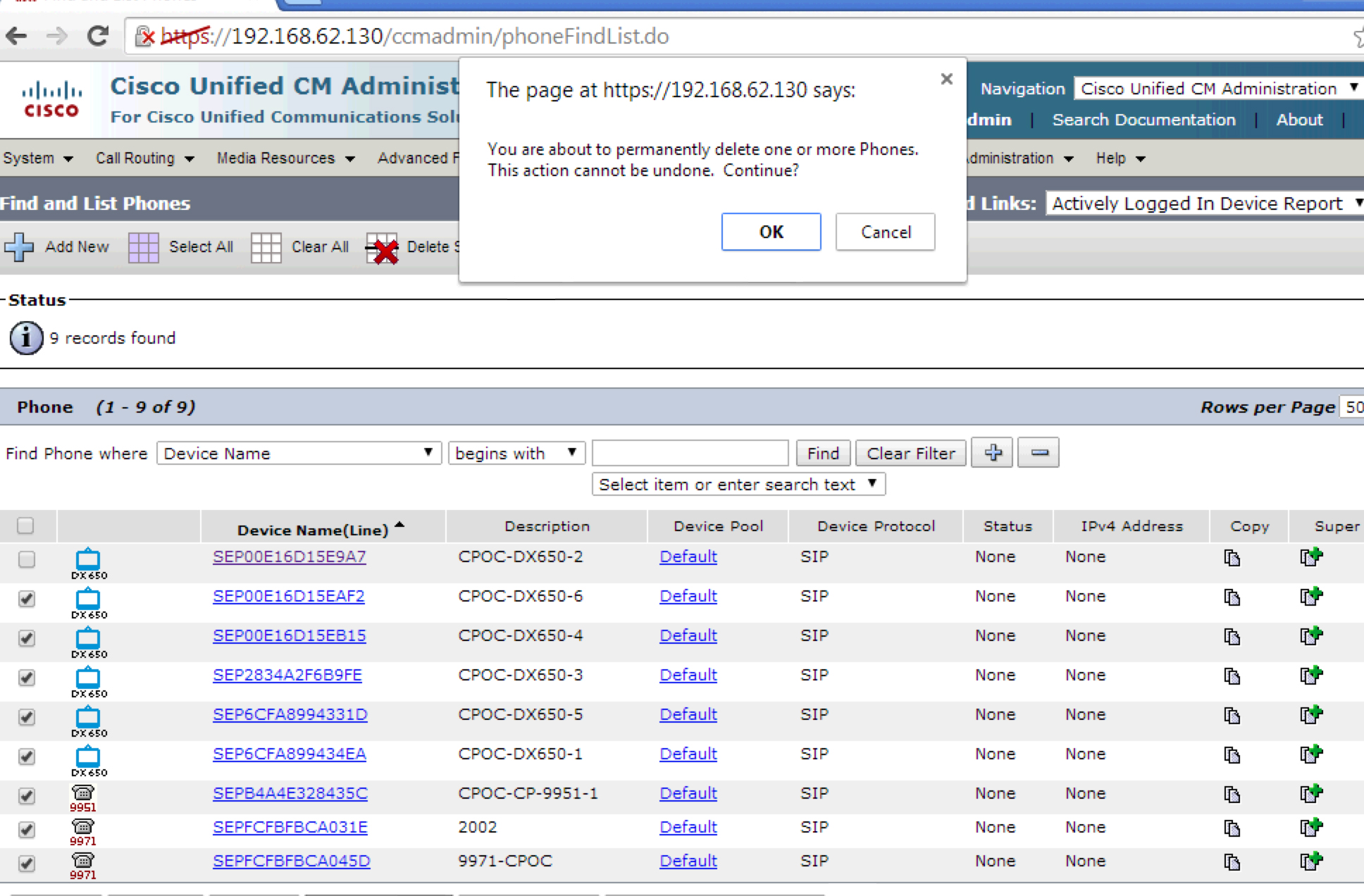 Let's go back into the PLM and see if deleting those devices cleans up my number of available licenses.
Woot!