CiscoLive starts today and so do my presentations.  If you have ever wondered what I'm thinking about right prior to a presentation…. I am imagining a small and beautifully wrapped gift that I want to give to each and every person in the audience. That is what I am doing.  I am "Focusing on the Gift".
Have I always done that?  LOL.  Uh… no.  But fortunately I don't think my 2006 Networkers presentation on EIGRP is available on video.   Otherwise I think I'd be truly embarrassed.  Why?  Because it was my first Networkers/CiscoLive presentation and I was beyond belief nervous.  Worried if I'd do okay… worried if you were enjoying the session… oh the list goes on and on as to everything I was thinking and worried about.
And then I realized something.  You know what? It really isn't about me at all.  I am just a vehicle.  It is all about "The Gift".  So in 2007 I went out and bought a tiny little Christmas tree sized ornament of a perfectly wrapped gift box.  Small enough that I could hide it up on the stage with me and no one would notice.  But I would.  I would see it there. "The Gift".
And just seeing it there would remind me.  Center me.
"The Gift. Focus on the Gift. Just like you did when you created the content… the slides. Get out of the way…. be merely the vehicle used to give The Gift"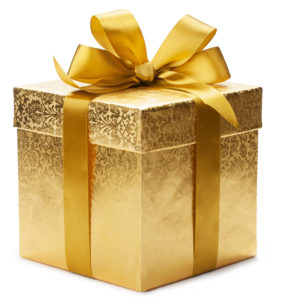 ---